The Photoshop Blog offers the latest Photoshop news and software updates, Photoshop tips and tutorials, and random thoughts from graphic artist and Photoshop expert Jennifer Apple.



PHOTOSHOP HEADLINE NEWS: Adobe Releases Camera RAW 3.3



MONDAY - FEBRUARY 6 2006

New Photoshop Brush Set 'Fabric' From Kirsty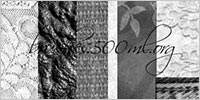 Kirsty sends this in: "Hi everyone, I'm sorry for the slight delay in brush news, but I finally managed to find some time to make a new brush set. The new set features different kinds of fabric textures which you can find at the usual address of 500ml Brushes. Hope you enjoy it!"

The Fabric set contains 9 brushes of different kinds of fabric and textures.



For more brushes, see our Photoshop Brushes Page.


posted by Jennifer Apple | permalink | send comments



Graphicxtras.com Release Gradients Collection 2, Update Power Blend

Graphicxtras.com have just released a new collection of gradients for use in Photoshop and Photoshop Elements, PC and OSX. The collection — "Gradients Collection 2" — includes 22,000 gradients that are all royalty-free, multi-color designs, and costs $12.

Graphicxtras.com have also updated their plugin set "Power Blend." The set now includes hundreds of new effects, updated presets, and more. Power Blend costs $7.



For more plugins, see our Photoshop Plugins Page.


posted by Jennifer Apple | permalink | send comments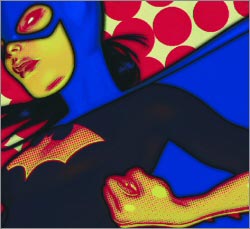 All killer, no filler, here's my latest collection of Photoshop links. If you've found a link that you'd like me to point to send it in (please include original source).

TIP: How To Add Perspective To Smart Objects
[From Scott Kelby] "If you're using Smart Objects (in CS2) and you go to Free Transform, you've probably noticed that Perspective and Distort no longer appear in Free Transform's pop-up menu. So, how do you get Distort and Perspective effects?"

TIP: Better Results From The Extract Filter
[From Scott Kelby] "When you use the Extract filter to remove a person (or object) from their background, you're better off to NOT drag the extracted person onto a different background."

TIP: Histogram For Just One Layer
[From Scott Kelby] "This is handy tip for anyone who makes collages, and needs to tweak the tone of different images on different layers."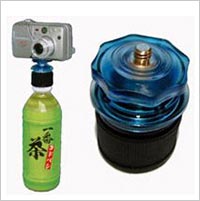 Tripod Gadget
[From Dave Cross] "It's a bottle cap that has a camera mount on it."

My Fav Photoshop single key shortcuts
[From Dave Cross] "Every tool in Photoshop has a single letter you press to choose that tool. I must be honest and say that I don't remember or use every one, but here are some of the ones that my fingers press, seemingly without any help from me some times:"

Add Color and Depth to a Line Drawing in Photoshop
[From Graphics.com] "Alex Murawski uses Diffusion Dither and Curves channel adjustments to create a wine label."

Essential Photoshop Keyboard Shortcuts
[From Graphics.com] "Julieanne Kost provides a potent collection of shortcuts for boosting Photoshop productivity."

Free Cracked Wall Paintings Photoshop Action
[From CreativeGuy.com] "Panos FX presents The Cracked Wall Paintings, a set of Photoshop actions that will make your photos look as if they were painted long ago on a wall; time has left its marks on the wall's surface making it look cracked and peeled off."

Topaz Vivacity 1.3 Photoshop Plugin
[From Heathrowe] "Topaz Vivacity is a set of image enhancement plug-ins for Photoshop and other software that reduces ISO and film grain noises with little loss of details. Topaz Vivacity is freeware (available only for Windows)."

Realtime Document Information
[From Heathrowe] "Ok - not exactly realtime, but close enough. For CS2 users, here is a tip to get a simulated realtime document information."

Plug-in: DynamicRange Workshop 2.0
[From Lunacore Blog] "DynamicRange Workshop Plug-in for Photoshop is software that enhances details, enhances contrast, recovers highlight/shadow, improves sharpness, and increases the dynamic range of images."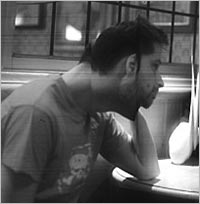 3 Quick Ways To Copy A Layer Style
[From Lunacore Blog] "There are 3 quick ways to copy a layer style:"

Tip: Make Raw Files' EXIF Data Searchable With DNG
[From John Nack at Adobe Blogs] "My colleague Fergus Hammond made an interesting discovery while using Mac OS X's Spotlight feature to hunt for EXIF data in his photos."

The Scanner Photography Project
[From John Nack at Adobe Blogs] "Duct tape + a cardboard box + a cheap flatbed scanner = the surreal images of The Scanner Photography Project."



As always, a big Batgirl thank you to James Jean


posted by Jennifer Apple | permalink | send comments



FRIDAY - FEBRUARY 3 2006

Security Advisory: File Permissions Vulnerability In Adobe Creative Suite 2 (Windows, Mac OS)



Release Date: February 2, 2006
Products: Adobe Creative Suite 2, Adobe Photoshop CS2, Adobe Illustrator CS2
Platform: Windows, Mac OS
Overview: Adobe has been made aware that the file and folder permissions for Photoshop CS2, Illustrator CS2, and Adobe Help Center can permit non-privileged users to change key program files. This condition presents a risk for shared, multi-user systems. Adobe is providing update utilities which correct these access permission issues and prevent manipulation of the program files by non-privileged users. Adobe recommends that customers using CS2 products on shared systems apply these updates.
Effect: If exploited, this vulnerability could allow a hostile user to replace these program files with malicious or harmful code that could read, write, or destroy sensitive data if subsequently run by a privileged user.
Details: The identified vulnerability allows non-privileged users permission to change key program files. This condition presents a risk for shared, multi-user systems. On such systems, a hostile user could take advantage of this condition to replace these program files with malicious or harmful code that could read, write, or destroy sensitive data if subsequently run by a privileged user.
Severity: Adobe categorizes this issue as an important issue and recommends that users patch their installations.
Recommendations: Download and install the AdobeSecurityPatcher.

Links to the AdobeSecurityPatcher can be found at the Adobe Support Knowledgebase.



posted by Jennifer Apple | permalink | send comments



Interview With Travis Ruse Of 'Express Train'

Express Train is Travis Ruse's photoblog of his daily commute from Brooklyn to Manhattan on the subway. I've been looking at it regularly for some time now and I continue to find it fascinating. "The pictures I take are of the little moments," Travis says in a New York Times article that's posted on his site.

I think that part of me expects him to run out of great shots, and so it gives me even more joy and sense of wonder when he keeps astounding me day after day with his mesmerizing images. His images and their emotional impact are the reasons I love photography — less to capture something for posterity, than to make me see things differently right here, right now. That's what Travis' photos do.

Look through his archives and you'll find yourself feeling like you are on that train yourself, weary in one sense, and spellbound in another. These are pictures of strangers but the barriers seem to dissolve, and trivial details seem profound. We contacted Travis and asked him some questions...

What triggered the whole thing off? Was there a moment when you said "I have to do this..."?
I started this project the day after the 2004 US Presidential Elections. After watching the current administration torpedo the good name of this country for four years, I did everything I could do to get them out of office. When they were re-elected I felt like (and have been not disproved) that we were in for four more years of the same. Because of my fear that other countries might think all the citizens of this country are being accurately portrayed by this administration I thought some direct communication might be a good idea.

My point with the images is to show that we too are hard working people dragging ourselves to and from work everyday just like everyone else, everywhere else. The best communication takes place when we speak directly to one another and not through elected officials and other organizations that can bend our messages to fit their own agendas. I believe the Photoblog is one of the most powerful and simple tools we have for describing our lives to others on a daily basis.

On average how many shots do you take on your commutes?
About 100. But it really can be anywhere from five to 100. Just depends on my mood.

And tell us what it's like to ride the trains looking for a shot - what goes through your mind, and how it affects what you see around you.
Some days I get on the train and I'm alert and looking for the image that will capture the mood that day. Other days I get on the train and the scenes just unfold right in front of me. And then there are those times when I get on the train exhausted from the day, and have no intention of taking any photos.

Those are usually the times when the most amazing things happen. So I'm obliged to try and make that photo. Even though I ride the train twice a day there are some moments that I've missed that I know I'll possibly never see again. Ironically those are the images I remember in my mind the most.

Do you ever ride to work without your camera?
Never. Well except during the strike when I had to ride my bike. As soon as I leave work and head for the train I throw my camera around my neck and make sure my settings are close for the underground. I've found a base exposure of about 1/80th sec at F4, 800 ASA will many times get me in the ballpark for a scene. I am also always checking my settings when I settle in a place during my commute. My camera is a Canon 20d.

How many photos have you posted to the site now?
400, or there about.

What is your workflow like in Photoshop?
I used to be a professional B & W printer so I feel like I have a pretty good eye when it comes to picking out the key elements in an image that need to be processed. That said I am by no means a Photoshop expert. Quite the contrary. My goal every night is to edit, process and post a new image in less than 20 minutes. So mostly my workflow this is based on speed.

All work is done on an Apple G5 dual 1.8. Apple Cinema Display, LCD, calibrated with a Spyder (2.2 gamma).
I edit all my images using PhotoMechanic by Camera Bits. It is my favorite application. Not to mention their custom support is the second to none. Once when trying an early release the technician gave me his home number to call if I had a problem.
I'm now shooting all my files RAW. So I bring in the files through the Adobe DNG plugin. I don't like changing these settings unless I really have to.
I make all my corrections with Adjustment Layers. Usually an overall contrast curve to start. Then I'll go in and work specific areas by making an AL, masking it off and brushing back in my changes.
I always need to make color corrections. I do this mostly with the Curves tool (I hardly ever use the Levels tool. I don't like the idea of clipping off any data). The blue and red curves are where I usually need to work. At the very end I'll add a touch of saturation. I usually find this adds too much color to skin tones so I'll mask those off, again using the brush tool. I'm most concerned with skin tones. Those need to be as close to natural as possible. Oh yeah and those reds always are the first to respond to saturation, so I usually mask those off a bit too.
When the file is processed I'll save a copy of it in a processed directory.
I'll then convert the open file to sRGB and resize it to fit my website.
Sharpen. Without really getting into this, my settings are 500/.2/0. Fade Luminosity 100%.
I have an action that expands my canvas size and fills with black for a black border. (Hard to get away from my darkroom days of the black border.)
"Save for web" at about 75%. File size should be no more than 175kb.
I also have an Epson 2400 which has been profiled.
Are there any plans to publish the Express Train photos?
A publisher has approached me and we're talking it over. I'll believe it when I see it though. There is no money in the book biz so I know it's a long shot.

Besides this project, what else do you enjoy photographing? And you have any other projects like this one that you'd like to do as well?
For ten years I shot amateur car racing. I come from a car racing family. (I'm from Daytona Beach.) My Granddad raced, my Dad raced, my Uncle races and I used to race. So I wanted to document the community of folks that raced who were not NASCAR stars or total rednecks (I like to think I'm only part redneck.) So I have binder upon binder of black and white negs. I'd love to scan an edit of these and put them online. That will not happen for a long time though.

My other favorites subjects are my two girls, Hope and Eva. I think only their Mother and me are interested in those photos though.

Travis, thanks for this, and continued success with your projects.



Express Train - The Photography Of Travis Ruse



posted by Jennifer Apple | permalink | send comments



THURSDAY - FEBRUARY 02 2006

Photoshop How-To: Protect Photos With Watermarks And Copyright Symbols

Creativepro.com have posted a sample chapter from Scott Kelby's top-selling The Photoshop CS2 Book For Digital Photographers. From the intro: "Digital photographers often need to distribute photos electronically — as proofs for clients, perhaps, or on a portfolio site. But with that digital distribution comes a certain risk. Your photos could be used in ways you don't approve of or even stolen."

In this image-rich tutorial Scott Kelby shows you how to add information that identifies your photos as yours no matter where they end up.

From the PDF: "This two-part technique is particularly important if you're putting your proofs on the Web for client approval. In the first part of this technique, you'll add a see-through watermark, so you can post larger proofs without fear of the client downloading and printing them; and secondly, you'll embed your personal copyright info, so if your photos are used anywhere on the Web, your copyright info will go right along with the file."

Get the free PDF at creativepro.com.



posted by Jennifer Apple | permalink | send comments



Adobe Posts FAQ PDF On Support Plans For Intel Macs

From John Nack's blog: We've posted an FAQ concerning Adobe's plans to ship Intel-native (Universal) Mac applications. Highlights:
Yes, we are working on Universal versions of our tools. The FAQ includes a list of those being converted.
No, we don't plan to update CS2/Studio 8 to be Universal. That means native support will come in a future version, which is some time off. (The FAQ cites an 18-24 month historical cycle for product updates. CS2 shipped in April 2005, Studio 8 in September.)
Yes, most of today's applications will run in Rosetta (the emulation layer for PowerPC code running on Intel), though that's not a configuration Adobe has tested extensively. The Version Cue server component won't run on Rosetta.
The Lightroom beta, made available first on Mac, will be available in Universal form very soon.
Go to John Nack's blog to read more and to download the FAQ PDF.



posted by Jennifer Apple | permalink | send comments



Photoshop Killer Tips Hits Top 20

Matt Kloskowski's daily video Podcast "Photoshop Killer Tips" is now one of iTunes top 20 Podcasts. Not too shabby for a podcast that's 2 weeks old. Here's a list of the last 5 shows:



More Guide Tricks (February 1)
Find out a few more hidden secrets when using guides in Photoshop.
Fading Filters (January 31)
Learn how to selective fade your filters to lessen the effects but still retain control.
Healing Photos on a Separate Layer (January 30)
Find out how to get the Healing Brush to match perfectly when you're retouching, repairing or restoring your photos.
More Undocumented Fill Shortcuts (January 27)
Cropping Tips (January 26)

You can subscribe by going to Apple's iTunes Music Store and doing a search for "Photoshop" in the podcast directory, or go directly (link opens iTunes app). MP4s of the podcasts are available directly from the Killer Tips site. Matt Kloskowski can also be seen on the wildly popular Photoshop TV podcast.



For a list of other Photoshop podcasts, see our Podcast Directory


posted by Jennifer Apple | permalink | send comments



WEDNESDAY - FEBRUARY 01 2006

Monitor Calibration & Color Management Tool - Pantone Huey Solves Digital Image Problems on Monitors



buy Pantone huey at Amazon.com for $79 (11% discount) + free shipping.

Pantone have announced the availability of huey, an easy-to-use monitor calibration tool designed for digital photo enthusiasts, gamers and any computer user wanting absolute color and clarity. Developed in partnership with GretagMacbeth, huey is based on GretagMacbeth's technology and is a true breakthrough in terms of form, function and usability. About the size of a small marker, huey delivers excellent results on LCD, laptop and CRT displays without requiring users to have any knowledge of color management. In addition, huey is the first monitor calibration device to continually adjust the monitor as room lighting changes.

"The convergence of publishing, the Internet and entertainment has led to a generation of computer users whose primary media is the computer screen," explains Doris Brown, vice president of marketing for Pantone. "This has big implications in terms of color. In printed media, color can be carefully controlled during the printing process to ensure the viewer sees the intended color. Different monitors, on the other hand, interpret color differently, leaving a big question mark in terms of color accuracy. With huey, wondering if your color is right is a thing of the past."

"huey breaks new ground in terms of size, performance and ease-of-use," adds Iris Mangelschots, vice president and general manager of digital imaging at GretagMacbeth. "We've been able to leverage the technology used in our professional products, package it in a very affordable and convenient form factor and combine it with new software designed specifically for the non-technical user. Our partnership with Pantone and their ability to reach consumers is important to the success of huey."

In less than five minutes, huey can calibrate a user's monitor and adjust it based on their primary viewing activity viewing photos, playing games, creating graphics or browsing the Web. And it is priced at an affordable $89 ($79 at Amazon.com).

"huey may be the coolest tool I've seen for achieving color accuracy. With its portable, sleek design and professional-level technology, it's a great tool for any digital photography enthusiast who might want to edit or print digital images," said professional photographer and PANTONE Innovator, Jon Canfield. "huey makes sure the reds, greens and blues are all true. This is something anyone who uses a monitor will appreciate."

As part of its strategic partnership with GretagMacbeth, Pantone is bringing two additional monitor calibration tools to market specifically for professionals, Eye-One Display LT and Eye-One Display 2. Eye-One Display LT is designed for creative professionals just getting started with color management and Eye-One Display 2 lets advanced professionals control every aspect of color management onscreen.

Eye-One Display LT features more advanced controls than huey. A software wizard calibrates the monitor to produce consistent, predictable color in just a few simple steps. Eye-One Display LT can also be used to calibrate multiple monitors connected to a single workstation. It is the ideal entry-point for the price sensitive creative professional and can also easily be upgraded to the capabilities of the Eye-One Display 2 as the user's needs expand.

Eye-One Display LT includes a profile summary reporting capability that shows target color temperature, luminance and gamma, and stores all the information in a profile, which is ideal for post profile analysis.

Eye-One Display 2 includes all the features of Eye-One Display LT and also provides unlimited control and customization capabilities over the gamma and whitepoint settings. Its lightweight, sleek design comes with an ambient light head that easily snaps onto the device, also acting as a dust protector designed to ensure the sensor's longevity. Eye-One Display 2 creates high-quality ICC profiles for accurate, onscreen softproofing.

huey, Eye-One Display LT and Eye-One Display 2 are available through Pantone. huey is priced at $89, Eye-One Display LT is priced at $169 and Eye-One Display 2 is priced at $249. Eye-One Display 2 is also available through GretagMacbeth. All of the devices work with LCD, CRT and laptop monitors and are compatible with Mac OSX 10.3 and Windows 2000 and XP.



buy Pantone huey at Amazon.com for $79 (11% discount) + free shipping.


buy Eye-One Display LT at Amazon.com for $114.99 (32% discount) + free shipping.


buy Eye-One Display 2 at Amazon.com for $194.99 (22% discount) + free shipping.



posted by Jennifer Apple | permalink | send comments



Adobe Lightroom Going Intel; Creative Suite Coming



(By Jim Dalrymple of MacWorld) "Graphics software giant Adobe on Monday confirmed their commitment to bringing their Creative Suite applications to the Intel-based Macs. While the company did not give specific release dates, they did offer some more details on their newest Mac OS X beta release.

"'Adobe is excited about Apple's move to the Intel platform. Adobe was one of the first companies that committed to develop software for the new platform, with future versions of Adobe Creative Suite supporting both PowerPC- and Intel-based systems,' Adobe said in a statement provided to Macworld."

Read the full article at the MacWorld site.



posted by Jennifer Apple | permalink | send comments



Photoshop Tip: The Undocumented Fill Shortcut



There are all sorts of keyboard shortcuts for filling selections, entire layers, and stuff like that, but if you look under the Edit menu, next to the Fill command there's a new little shortcut in CS2 for bringing up the Fill dialog itself (about time!). It's Shift-F5. However, there's an undocumented keyboard shortcut that will do the same trick — it's Shift-Delete (PC: Shift-backspace). This is a good one to pull on your Photoshop buddies and co-workers as a Photoshop trivia question, because few people know it exists.



reprinted by permission and sponsored by the NAPP


posted by Jennifer Apple | permalink | send comments



SEE PREVIOUS POSTS FROM THE JANUARY 2006 BLOG...



Technorati Tag: Photoshop
More blogs about Photoshop.




PHOTO CREDIT: Apollo 11 Images — Earthrise sequence - Earth emerges over lunar horizon.
© NASA (National Aeronautics and Space Administration). Scanning credit to Kipp Teague.