Buy. Download. Create. Get Photoshop Lightroom 2 at the Adobe Store.


Find the latest Lightroom 2 tutorials on our Photoshop Lightroom 2 Tutorials page.


Try before you buy - download a free 30 day Photoshop Lightroom trial.



Importing Images Into Photoshop Lightroom 2

Jim Hoerricks' site, Forensic Photoshop, contains a wide assortment of interesting posts and tutorials that deal with using Photoshop for forensic work. Jim has also written a book, Forensic Photoshop. He now has a dedicated site that features an on-going discussion of the forensic uses of Adobe's Photoshop Lightroom. Forensic Lightroom includes tips, how-tos, step-by-steps, and advanced techniques for using Lightroom in a forensic workflow. Here is a new Photoshop Lightroom 2 tutorial from him.

Importing Images Into Photoshop Lightroom 2
We'll start the discussion on importing images into Lightroom 2 by looking at those images that were captured by another device and already exist on our system (internal or external storage device). Select File>New Catalog to start with a fresh catalog. When we do, Lightroom will relaunch and you'll see a screen that looks like this - an empty catalog viewed in the Library Module.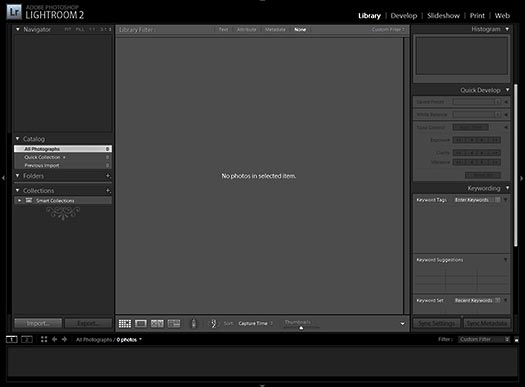 The Import button is located on the lower left of the Library Module. Press it and you'll see the Import dialog box - source selection screen. If you have an external device connected, camera, flash drive, etc., it'll show up as a choice to import from. For this exercise, we are going to select Choose Files.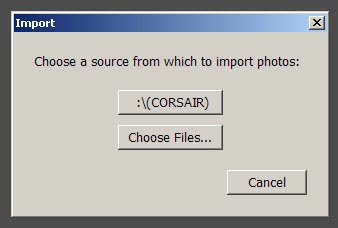 I have some photos from one of my favourite Scottish photographers, Scott M. Liddell that I want to import into Lightroom. I use the Import Photos dialog to browse to the storage location and select the relevant files. In this case, I selected all of the files in the folder. Click on the Choose button.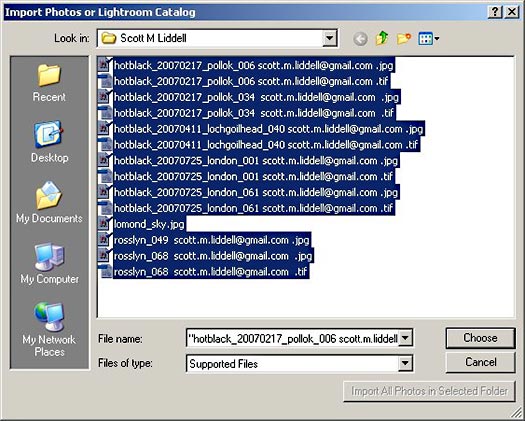 Once selected, I am presented with another dialog box. Lightroom looks at the file data and determines that I have selected 8 photos that were taken between January 21, 2006 and July 26, 2007. It wants to know what I want to do with them. In File Handling, I can choose to Add the photos to the catalog without moving them to a new location, I can copy them to a new location and add them to the catalog (they will be left at the old location as well), I can move them to a new location and add them to the catalog, or I can copy them as Digital Negatives and add them to the catalog. As these are JPEGs on a flash drive, I'll just add them to the catalog and leave them where they are.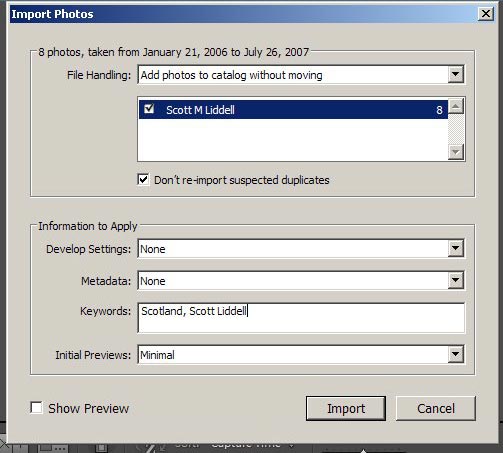 If Lightroom suspects that there are duplicate images within those that you've selected - vs. what's already in the catalog, it can leave those alone if you select Don't re-import selected duplicates.
You can choose to apply some pre-selected Develop settings, apply a Metadata template, apply keywords, and choose how your Initial Previews are handled. I tend to not apply develop settings, choosing instead to do the work to the photos individually or within Photoshop later. I have a stock Metadata template that I can apply - but in this case I won't (they are Scott's files in this case). I'll set up some basic keywords for now, ones that apply to all of the images. Then I'll click on Import.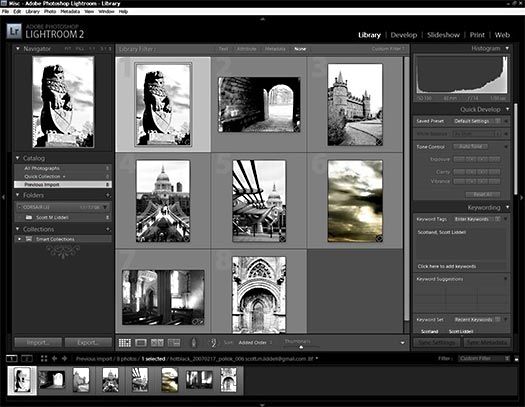 Depending on how many files you have to import, it'll take between a few seconds and a few minutes to bring everything in. If you are Importing everything that you have for the first time, it may take an hour or longer.




Nik Software Announces Plug-in Update for Adobe Photoshop Lightroom 2 - Plus 15% Discount Coupon Code
Nik Software announces that Viveza, its popular digital photographic plug-in filter is now available for Adobe Photoshop Lightroom 2 and higher. The update is free to current owners of Viveza.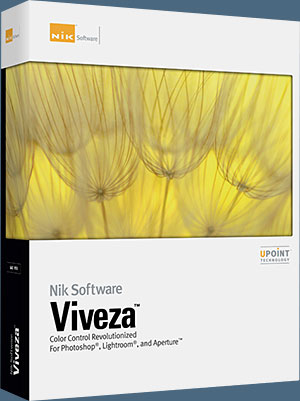 "This new update makes one of our most valuable plug-ins available to anyone using Lightroom who's passionate about photography," said Michael J. Slater president and CEO of Nik Software. "Now photographers can use U Point powered Viveza to precisely and selectively control color and light with a few clicks of their mouse in Lightroom."

Nik Software Exclusive 15% Coupon Code
Enter our exclusive discount coupon code - NIKPSS - during the checkout process at Nik Software for an instant 15% discount on any Nik Software product. This exclusive discount coupon code can be applied to all the latest Nik Software Photoshop plugins, including Silver Efex Pro, Color Efex Pro, Viveza, Sharpener Pro, and Dfine.

"We're happy to see companies like Nik extending the value of Lightroom with their plug-ins," said Kevin Connor, vice president of product management for Professional Digital Imaging at Adobe. "One of Lightroom's goals is to help photographers focus on the art of photography and Viveza provides added creativity and control in pursuit of their vision. Today also marks the release of Lightroom 2.3 and Camera Raw 5.3 and we're excited that our customers will be able to take advantage of the new camera support available with these offerings."
Adobe Photoshop Lightroom 2.3 and Camera Raw 5.3, is available immediately for download at www.adobe.com/downloads/updates/. The Lightroom 2.3 and Camera Raw 5.3 updates, originally posted as release candidates for community testing on Jan. 23, provide raw file support for the newly-released Nikon D3X and Olympus E-30 cameras and support for eight additional languages.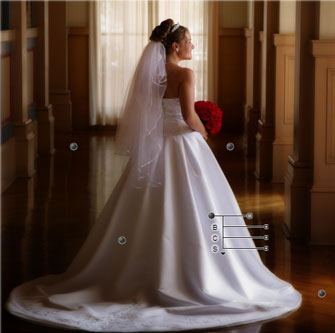 Viveza installs as a plug-in filter for Lightroom 2 and is accessible via the Lightroom Photo>Edit In… menu. Edits made using the plug-in within Lightroom are non-destructive in nature, with edits applied automatically to a newly generated TIFF file and not the original. Viveza also takes advantage of Lightroom and its efficiencies for every day tasks, like the ability to edit multiple images in one session, saving time for photographers.
All Nik Software plug-in products now feature Nik Software's patented U Point technology which revolutionizes the way photographers edit. U Point powered Control Points give photographers precise selective editing functions without the need to create complicated selections and layer masks. This innovative technology is easy to use and works directly on the image, empowering photographers to make selective enhancements in a fraction of the time needed by using other methods.
The fully compatible Viveza product, offering support for Adobe Photoshop, Lightroom, and Apple Aperture, is available immediately for electronic delivery directly from Nik Software.
Nik Software also announced that all of its remaining photographic filter products are being updated to support Lightroom as well, beginning with Color Efex Pro 3.0. As these Lightroom-compatible versions become available, current owners will receive updates free of charge. All products are expected to be available by the end of the second quarter of 2009.
Viveza retails for $249.95. Customers interested in purchasing all 5 Nik Software products for Lightroom or Aperture only may pre-purchase the Nik Software Complete Collection for Lightroom or Aperture for $299.95. Customers who pre-purchase the Complete Collection for Lightroom or Aperture will receive email notification for each product as they become available.

Download a free Trial version. Enter our exclusive discount coupon code - NIKPSS - during the checkout process at Nik Software for an instant 15% discount.



Exclusive 15% Discount On All Topaz Plugins - Use Coupon Code PHOTOSHOPSUPPORT - Includes Bundles And Upgrades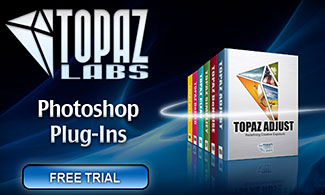 Topaz Labs Photoshop plug-ins are specifically designed to expand a photographer's creative toolbox by harnessing powerful image technology developments.

Enter our exclusive discount coupon code PHOTOSHOPSUPPORT during the checkout process at Topaz Labs for an instant 15% discount on any Topaz product, including bundles and upgrades.

Photographers everywhere are now taking advantage of the creative exposure effects, artistic simplification, unique edge manipulation, and top-of-the-line noise reduction offered in Topaz products. The Topaz Photoshop Bundle includes the following Topaz plugins:

Topaz Adjust
Deliver stunning and dynamic images with this uniquely powerful plug-in that features HDR-like abilities and enhances exposure, color and detail.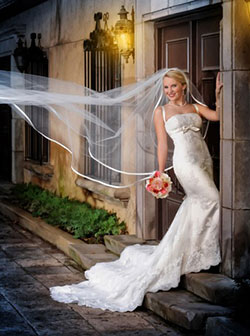 Topaz Detail
A three-level detail adjustment plug-in that specializes in micro-contrast enhancements and sharpening with no artifacts.
Topaz ReMask
The fastest and most effective masking and extraction program with one-click mask refining.
Topaz DeNoise
Highest-quality noise reduction plug-in that removes the most noise and color noise while preserving the most image detail.
Topaz Simplify
Provides creative simplification, art effects, and line accentuation for easy one-of-a-kind art.
Topaz Clean
Take control of the detail depth of your images with extensive smoothing, texture control and edge enhancement tools.
Topaz DeJPEG
Drastically improves the quality of web images and other compressed photos.

Learn more about the Topaz Photoshop Plugins Bundle. Download a free trial version.



Save Up To $200 On Eligible Upgrades To CS4 - Get 30% Off Lightroom 2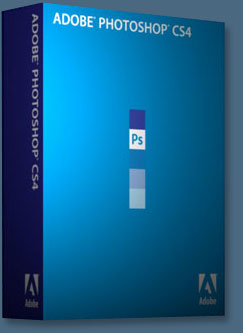 For a limited time, upgrade from Adobe Creative Suite 2, Creative Suite 1, Macromedia Studio 8, Studio MX 2004, or Production Studio to Creative Suite 4 for the same price as an upgrade from Creative Suite 3.

You can also get 30% off Lightroom 2 when you purchase a full or upgrade version of Adobe Photoshop Lightroom 2 along with a full or upgrade version of Photoshop CS4, Photoshop CS4 Extended, or Creative Suite containing Photoshop CS4 or Photoshop CS4 Extended.

Providing a fluid user experience, complete creative control and higher efficiency, Photoshop CS4 leverages the power of the latest hardware to extend imaging possibilities and offer faster, more flexible ways to accomplish core tasks like image adjustments and masks.

All of these features and more can be found in Photoshop CS4 Extended, which serves users with advanced motion graphics functions, dramatically expanded 3D visualization capabilities and precise image analysis.

Buy Photoshop CS4 Directly From Adobe
Find upgrade options and Creative Suite deals at the Adobe USA Store. You can also buy in your country currency and language at the following Adobe International Stores:
Adobe United Kingdom | Adobe Germany | Adobe France | Adobe Eastern Europe

Photoshop CS4 Tutorials and Resources
See our Photoshop CS4 Resource Center for Free Photoshop CS4 Tutorials, the Free Photoshop CS4 Trial Download, and the Latest Photoshop CS4 News.




The Photoshop Blog offers the latest Photoshop and Digital Photography news and software updates, tips and tutorials, and random thoughts from graphic artist, digital photographer and Photoshop expert Jennifer Apple. Also includes Lightroom news!




PHOTO CREDIT: Full moon as seen from the International Space Station.