Buy. Download. Create. Order Photoshop CS5 now at the Adobe Store.


Try before you buy. Download any Adobe product for a free 30 day trial.




Welcome To The January 2011 Photoshop Newsletter
Here's a collection of great deals and free Photoshop tutorials to kick 2011 off! Enjoy!



High Key Portrait - Mark Galer Photoshop Tutorial - High Key Effect

In this tutorial Mark Galer shows you how to create the classic High Key look, using a combination of simple lighting and some judicious Photoshop techniques.

High Key is one of the classic looks in photographic portraiture. The look is 'clean' and 'light' and the images have very few midtones or shadows. The darker tones that remain serve to shape the contours and define important details. If the treatment is clumsily done the image will just look like it has been badly overexposed. To avoid this disaster the final image must display bright highlights that are not clipped (overexposed) and the darker details must have depth and weight.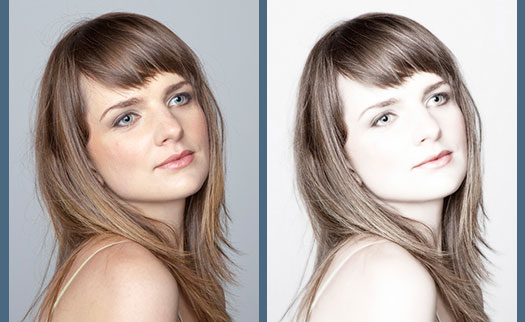 The camera technique is relatively simple – just photograph your sitter using a large soft light or window light. Choose a light background and ask your sitter to wear light-coloured clothing. The rest of the treatment can be created in Photoshop. Unfortunately there is no single adjustment feature or filter that provides the High Key look. A sequence of adjustments and simple masking techniques can, however, deliver the goods every time. The resulting histogram will look like all the levels are making friends with the right-hand wall. Let the show begin.
READ THE FULL TUTORIAL...




Lightroom 3.3 And Camera Raw 3.3 For Mac And Windows For CS5 Now Available For Download

Lightroom 3.3 for Mac and for Lightroom 3.3 for Windows, and Camera Raw 6.3 for Mac and Camera Raw 6.3 for Windows are now available as final releases on Adobe.com.



The Adobe Photoshop Lightroom 3.3 update includes these enhancements:
• Additional camera support for several new camera models including the Canon PowerShot 95, Nikon D7000 and Olympus E-5
• Corrections for issues introduced in Lightroom 3.0
See the Lightroom 3.3 ReadMe file for additional details.

This new version of the Camera Raw plug-in replaces the original Camera Raw plug-in that was installed with Adobe Creative Suite 5, Adobe Photoshop CS5. The Camera Raw 6.3 plug-in is not compatible with versions of Photoshop earlier than Photoshop CS5.



Photoshop Tip: Improve Tonal Range In Black And White Images

Enjoy this free photo-editing tip from Photoshop Daily and improve your Photoshop skills — black and white images can look great but they can so easily end up looking flat and boring. If you are suffering from mediocre monochrome, here's a tip to add some zing to things.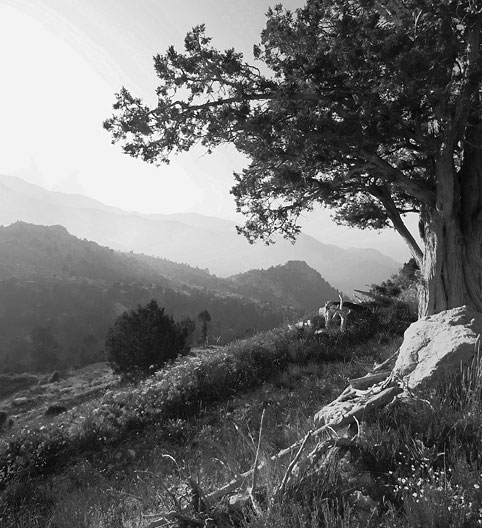 There are many ways of converting your images to black and white. A quick alternative to using the Channel Mixer is to convert a colour shot to black and white using the Image>Adjustment> Desaturate command. Although this creates a washed-out image dominated by midtones, you can improve the shot by going to Image>Adjustments> Equalize. Equalize remaps the brightest pixels in the shot to pure white and the darkest to pure black. It also tries to spread out the midtones throughout the tonal range, creating an image with more contrast.



Photoshop Lightroom 3 Advanced Techniques - Free Video Tutorial Clips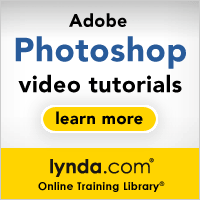 In Photoshop Lightroom 3 Advanced Techniques, photographer Chris Orwig shows how to master the subtleties of Lightroom 3 and maximize its efficiency. The course begins with an in-depth exploration of Lightroom catalogs to keep track of photos, collections, keywords, stacks, and more. Along the way, Chris shows how to integrate Bridge and Photoshop in the Lightroom workflow and shares advanced techniques, including image editing with the adjustment brush, automating actions, using plug-ins and extensions, exporting to email or an FTP server, and more. Exercise files are included with the course.. You can go to the series page and view some free video clips from this training. Below is a list of the available free clips:

Understanding how Lightroom, Bridge, and Photoshop work together
Working with Lightroom, Bridge, and Photoshop
Should I work with TIFF or PSD files?
Performing a better catalog backup
Custom tethered capture white balance
Retouching workflow with Photoshop and Lightroom, pt. 1: Reducing blemishes
Retouching workflow with Photoshop and Lightroom, pt. 2: Smoothing skin
Custom grid layouts
Designing a custom watermark in Photoshop
Creating a client web gallery template



onOne Software Ships Perfect Photo Suite 5.5 - Use Coupon Code PSSPPT06 For Instant 15% Discount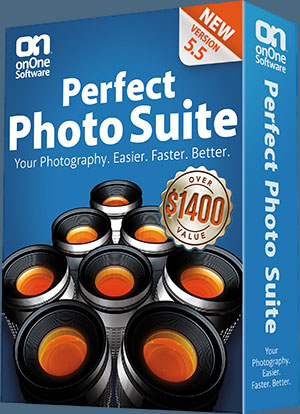 onOne Software today announced availability of Perfect Photo Suite 5.5 for Adobe Photoshop, Adobe Photoshop Lightroom and Apple Aperture. Tackling specific problems within a photographer's preferred workflow, the Perfect Photo Suite 5.5 offers simple yet powerful solutions for color correction, image resizing, masking and professional photographic effects in one affordable package. With support for Photoshop CS5, CS4 and CS3, the Perfect Photo Suite 5.5 includes FocalPoint 2, PhotoTune 3, PhotoFrame 4.6, PhotoTools 2.6, MaskPro 4.1 and Perfect Resize 7 (the next generation of Genuine Fractals). The Perfect Photo Suite 5.5 will also include the recently announced Perfect Layers, which will be available in early 2011.

Instant 15% Discount Coupon Code
Enter our exclusive discount coupon code - PSSPPT06 - during the checkout process at onOne Software for an instant 15% discount on any onOne product, including Perfect Photo Suite 5.5.

With this new version of the Perfect Photo Suite 5.5, photographers now have more options for where they use many of the onOne products. For the first time photographers will be able to use FocalPoint 2, PhotoTune 3, PhotoFrame 4.6 and Perfect Resize 7 directly within Lightroom and Aperture without the need for a separate host application. In addition, owners of the Perfect Photo Suite 5.5 will receive Perfect Layers when it becomes available next year. This completely new product provides photographers with the ability to create layered files directly from within Lightroom and Aperture that are fully compatible with Photoshop for later editing.



Photoshop Tip: Use The Photo Filter In Photoshop To Improve Images
Enjoy this free photo-editing tip from Photoshop Daily and improve your Photoshop skills.

The Photo Filter command (Image>Adjustments>Photo Filter) is an excellent way of warming or cooling a photo by adding the digital equivalent of a lens filter in post-production. It's also a great technique for selectively enhancing an image by using it as an adjustment layer. By using an adjustment layer, you are working on the image non-destructively so that you can go back in at any time and make more edits. Also, as adjustment layers come with a layer mask as standard, you can choose where you want or need the Photo Filter to be applied. A standard Photo Filter command will be applied to the whole image.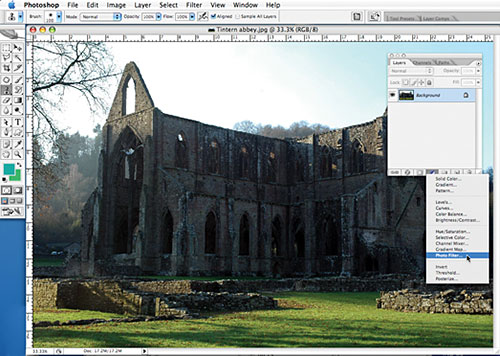 Pick the photo or piece of art that you want to work on, and then go to the Adjustment Layers icon at the bottom of the Layers palette. Pick Photo Filter and return to the main window. This means that you will be working non-destructively.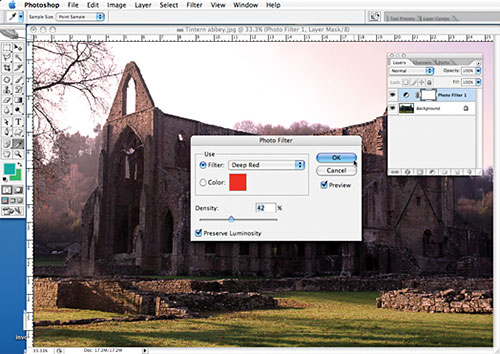 Pick the filter that you want to use from the options given. Make your foreground colour black. Pick a suitable brush and paint over any area in your image that you don't want the Photo Filter to touch.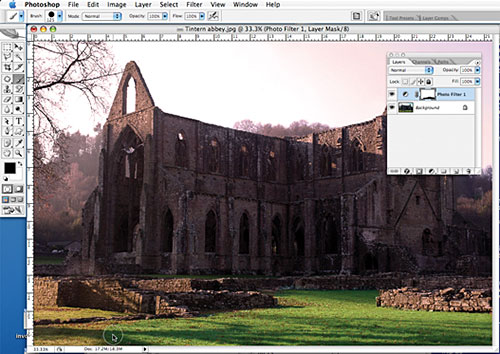 When you've brushed over all of the areas that you don't want to change, either save or create a new layer and do some more editing. It's a really simple solution that can make a massive difference to your digital photos.



Top Safety Tips for Protecting Digital Image Files



With the advent of digital photography and flash memory, a whole new set of potential problems has evolved for photographers. DriveSavers Data Recovery Engineer, Chris Bross, has assembled the following list of tips on how to handle flash memory cards properly and help prevent the potential loss of precious photographs. (If you use DriveSavers services, mention discount Code DS20159 and receive a 10% Discount on your invoiced recovery fee.)

BACK UP YOUR IMAGES — Protect yourself and your irreplaceable images by backing up onto CD, DVDs, tapes, online storage or an external hard drive. This will help guard against data loss when (not if) your hard drive crashes unexpectedly.
TRANSFER YOUR PHOTOS — Copy the image files from the camera's flash memory to a computer's hard drive a soon as you can. We recommend not deleting images or reformatting the memory card while it is still in the camera. Wait until all photos are transferred and verified.
FOLLOW INSTRUCTIONS — Take care when removing flash memory from the camera or card reader. Avoid deleting or corrupting images by using the eject command on the computer or moving the card icon from the desktop to the trash/recycle bin before physically removing the card.
VERIFY THE TRANSFER — Open the images on the hard drive before reformatting the card.
MAKE MORE THAN ONE COPY — Back up your backup media and keep a duplicate offsite in a secure location.
PROTECT YOUR FLASH MEMORY CARDS — Use the plastic holder when carrying them around. Simple static buildup can zap the card and make it unreadable. There are other dangers as well, such as breaking a card in your pocket or putting the card, along with your clothing, in the wash.
REPLACE YOUR FLASH MEMORY CARDS — Typically, flash memory cards can be used about 1,000 times before they start to wear out.
AVOID EXTREME TEMPERATURES — Heat, cold and humidity can wreak havoc with digital equipment, especially flash memory.



If you do suffer a disaster, and it involves not being able to retrieve images from your digital camera's memory card, you can try PhotoRescue. PhotoRescue 3.0 is an advanced data-recovery program for digital photography media. Whether you've erased your pictures, formatted your card by mistake, or you've experienced a serious crash, PhotoRescue can help.

You can download the following demos and discover what PhotoRescue can recover for you. If you are happy with the result previews, purchase from within the demo and the full version will start to work on your lost photos and media cards.
Download Free PhotoRescue 3.2 Demo for MAC OSX (4.6 MB)
Download Free PhotoRescue 3.2 Demo for PC (2.4 MB)



Photoshop Tip - Use The Clone Stamp Tool To Sample From Different Photos

Enjoy this free photo-editing tip from Photoshop Daily and improve your Photoshop skills. The Clone Stamp tool is usually used for removing an imperfect area of a photo. This handy tip shows how it can be used to create a whole new area.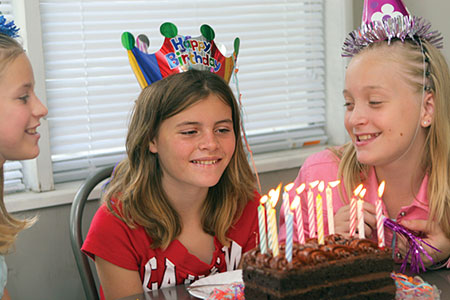 This is a nice picture of a birthday party but unfortunately the camera has caught the girl on the right in mid-blink. There is no source information in this picture that can be used to sort this out, but there is another picture from the party that can do the trick.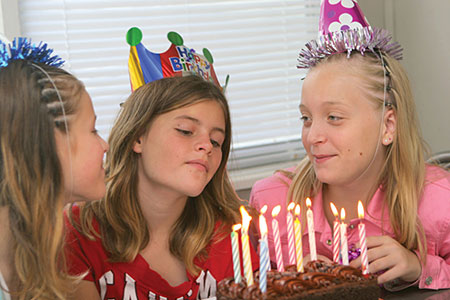 This image has the girl with her eyes open and will be used to fix the original image. With both images open at the same time, it's simply a case of selecting the Clone Stamp tool and then Alt-clicking (PC) or Option-clicking (Mac) on the area to clone from. In our case it was the eye area. Now go back to your original image and click on the area to change. The source information from the second picture will appear.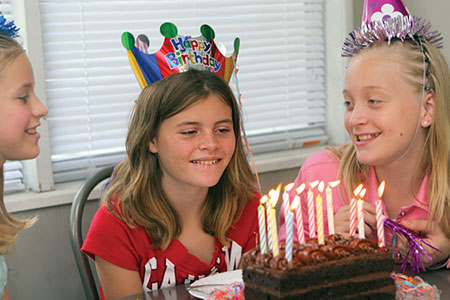 And here is the final result – eyes all open! When dealing with a small area like eyes, try and do it in one click. Of course, you can use this technique to clone in larger areas – maybe a flower field in a landscape, or some clouds in a sky.



Illustrator CS5 One-on-One: Advanced - Free Video Clips



In Illustrator CS5 One-on-One: Advanced, author and industry expert Deke McClelland teaches how to take advantage of the wide array of dynamic features in Illustrator CS5. This course demonstrates how to apply these features to paths, groups, and editable text to create professional-quality artwork. The course covers Live Trace, Live Paint, and Live Color, as well as symbols, gradients, exporting, and integration with Photoshop. Exercise files accompany the course. You can go to the series page and view some free video clips from this training. Below is a list of the available free clips:

Tracing an imported image
Tracing options: The raster functions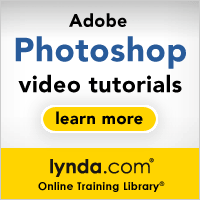 Sketching and drawing for Illustrator
Creating a radial gradient
Blending between levels of opacity
Rotating objects in 3D space
Making a symmetrical modification
Stroking with the Live Paint Bucket tool
Building a classic Celtic knot
Creating a basic bevel effect
Applying a "path wiggler" to type
Introducing the Color Guide panel
Enabling CS's new 9-slice scaling
Applying a basic "local" color adjustment
Two ways to place a pixel-based image
Real-world blending modes
Exporting transparency from Illustrator



Simple Beauty Retouching Photoshop Tutorial For Photoshop Users With Moderate Experience

Here is a new Photoshop tutorial from PSD Magazine: Beauty Retouching by Ylenia Peronti. (Download the December 2010 issue of PSD Photoshop Magazine and use the source files.)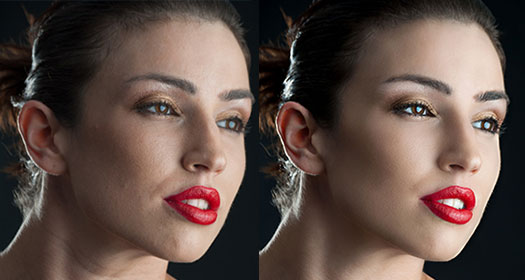 Open the picture, duplicate background layer and rename it In Healing. Select from the tools panel the Healing brush tool and remove all the imperfections of the skin as spots, pimples or little wrinkles. Then select the Clone stamp tool and with a size of 30px, define the lip contour, cloning parts of lips with a single, continuous movement.

Now duplicate the Healing layer and call it High Pass. Go to Filter>Other>High pass and set the radius on 10,0 px. Press Ok.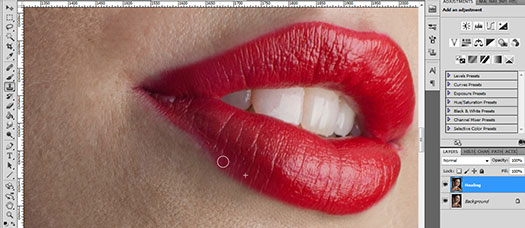 Now set the blending mode of the layer in Overlay and add a layer mask filled with black to this layer (Menu: Layer>Layer mask>Hide all). Using a white brush with a size of about 300px, paint in the blurry zone and the parts of the face that you want to make more defined. Then reduce the layer's Opacity (to 60% for example) to soften the image and give it a natural aspect.

Now create a new group and call it Skin. Now create a stamp of the layers (shortcut: [Alt]+[Ctrl]+[Shift]+[E]), duplicate this layer and move the two layers into the group Skin. Rename the layer below Blur and the layer above: High pass.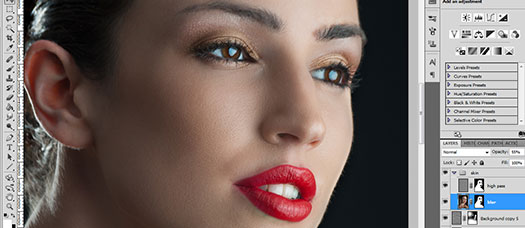 In the layer High pass, apply the High pass filter with a radius of 5px and press Ok. Set the blending mode of this layer to Soft light and go to Layer>Layer mask>Hide all. Now paint with a soft white brush only on the skin. Select Blur layer and go to Filter>Blur>Gaussian blur and set the radius to 60px; press Ok. Now apply a layer mask as we did in the High pass layer, and paint the skin again (with white). Lower the Opacity of this layer to about 55%, to obtain a natural result.

Now the finishing touches. Create a new group and call it Adjustments. Create a new Selective color layer adjustment (Layer>New adjustment layer>Selective color) and set these values: Colors: Red: Cyan +28%; Magenta +7%; Yellow +4%;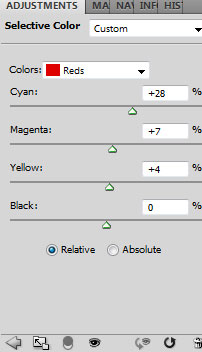 Create a new curves layer (Layer>New adjustment layer>Curves) and create a curve like this to illuminate the picture.




Finaly, create a new levels adjustment layer (Layer>New adjustment layer>Levels), from the drop-down menu select Increase contrast 1 and the final result should look like this: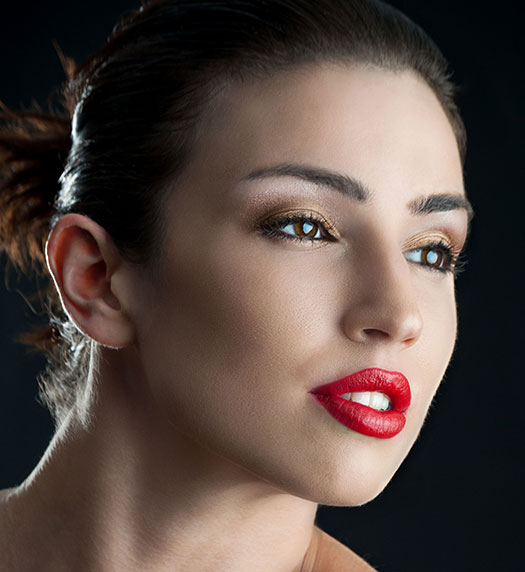 Photoshop Tip - Mimic A Slow Shutter Speed With Motion Blur

Enjoy this free photo-editing tip from Photoshop Daily and improve your Photoshop skills — you don't have to be a great photographer to achieve impressive results. This quick tip reveals how the Motion Blur filter can replicate a classic camera effect.

Getting to grips with the various Blur filters will really help you to move your artwork forward. If you lock a camera on a tripod and set it to a slow shutter speed, only moving objects will look blurred. This is a great way to create impressionistic motion blur effects, but it can be tricky to shoot. If you have too slow a shutter speed you can over-expose the shot, for example. Take a well-exposed sharp shot and pop it into Photoshop and you can get the same effect with a lot less hassle. We take you through the best way to use this tool, so open up any image of your own (a busy street scene does work rather well for this) and try out these three steps.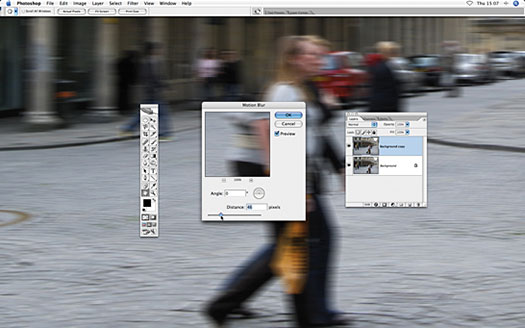 Open your source file. Press F7 to activate the Layers palette. Now drag the background layer thumbnail onto the Create New Layer icon to create a copy. Target the duplicated layer. Go to Filter>Blur>Motion Blur. Set Angle to 0, Distance to 46 pixels and click OK.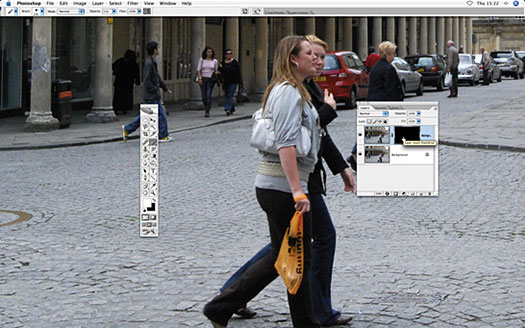 Click the Add a Mask icon at the bottom of the Layers palette. Target the layer mask by clicking its thumbnail and go to Image>Adjustments> Invert to make the mask look black. The blurred layer will be transparent.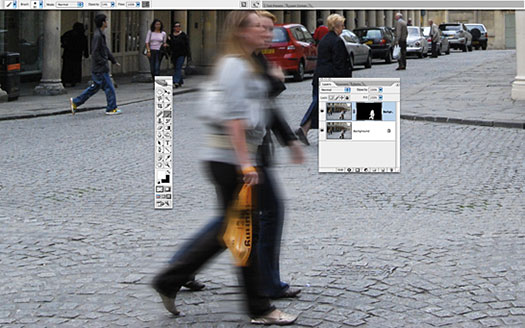 Grab the Brush tool (B) and pick a soft brush in the Brush picker. Set the foreground colour to white. Click the mask thumbnail to activate it and paint over the figures in your scene. As you paint you'll reveal the motion blur effect from the masked layer.

Motion blur effects in Photoshop Elements
If you have version 8 or earlier of Photoshop Elements, you will be bereft of layer masks, however, you can achieve a similar result by blurring a duplicate layer and then using the Erase tool to remove most of the blurred pixels. All that should remain are the blurred people, so in theory you should be able to create exactly the same special effect without using layer masks.



Buy The Topaz Plugins Bundle For $169 - Saving You Over $240 - Use Coupon Code PHOTOSHOPSUPPORT For Instant 15% Discount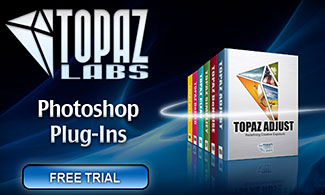 Use our exclusive discount coupon code PHOTOSHOPSUPPORT during the checkout process at Topaz Labs for an instant 15% discount on any Topaz product, including bundles and upgrades.

The Topaz Plugin Bundle if bought individually would cost $410. The bundle is priced at $199, but you can add another !5% off with our discount coupon code PHOTOSHOPSUPPORT, taking the price down to only $169 — which gives you an instant $240 savings. Here's what you get with the bundle:

Topaz Adjust is the easiest way to make your photos pop. Adjust optimizes image exposure, color, and detail strength for stunning image results. Quality exposure adjustment in Photoshop is cumbersome and sometimes frustrating. Topaz Adjust makes this process simple, fun, and highly rewarding. more about Topaz Adjust...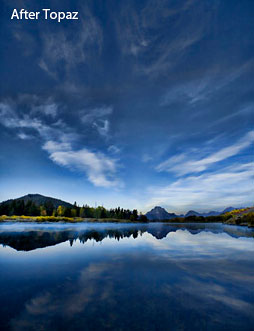 Topaz Simplify provides creative simplification, art effects, and line accentuation for easy one-of-a-kind art. In contrast to built-in artistic filters in Photoshop, which are limited to certain specific effects, Topaz Simplify creates a wide range of stunning artistic effects in a simple, intuitive, but powerful interface. more about Topaz Simplify...

Topaz Detail gives full control and precision over all aspects of detail manipulation without creating any edge artifacts or halos. Unlike Photoshop's detail enhancement techniques, Topaz Detail effectively accentuates three levels of detail without the slightest trace of artifacts or haloing. more about Topaz Detail...

Topaz DeNoise offers a complete noise reduction solution that removes far more noise and preserves far more detail than other solutions. Noise reduction is one of our core competencies, and DeNoise displays that brilliantly. Use state-of-the-art noise reduction abilities to make your formerly noisy photos clean, clear, and crisp. more about DeNoise...

Topaz ReMask is the fastest way to mask and extract your images. ReMask harnesses the latest in image extraction technology to make masking intuitive and powerful. Unlike Photoshop's sometimes clumsy and hard to use extraction tools, Topaz ReMask makes photo extraction and masking easy and sizzling fast. more about ReMask...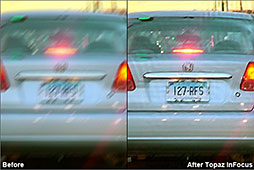 Topaz InFocus is the comprehensive solution for your sharpening and deblurring needs. Infocus recovers lost detail, refines with micro-contrast enhancement and restores clarity to blurry images. Unlike unsharp masking, Topaz InFocus sharpens without distracting high-contrast edges. more about InFocus...

Topaz Clean provides unique smoothing and edge stylizing capabilities not found anywhere else. It can quickly add interesting flair to photos and can be used to both smooth out detail and stylize edges. Use Topaz Clean for exceptional results on portraits, weddings, and other people photos. more about Topaz Clean...

Topaz DeJPEG drastically improves the quality of web images and other compressed photos. Although Photoshop includes a simple JPEG fixer, it doesn't preserve as much quality as possible. Topaz DeJPEG makes sure that any compressed image looks as good as it possibly can. more about Topaz DeJPEG...

You can also download a free 30-day trial version of any Topzaz Plugin.



Photoshop Tip - Improve Images With Color Burn

Enjoy this free photo-editing tip from Photoshop Daily and improve your Photoshop skills — here's a clever way of quickly adding pop to an image. For a quick way of getting the heavily saturated images you sometimes see in adverts, use the Color Burn blending mode. This mode darkens colours and boosts contrast, and looks particularly good when applied to landscape shots. Simply duplicate your original photo, change the mode to Color Burn and see what you end up with. If it's too strong, reduce the Opacity slider.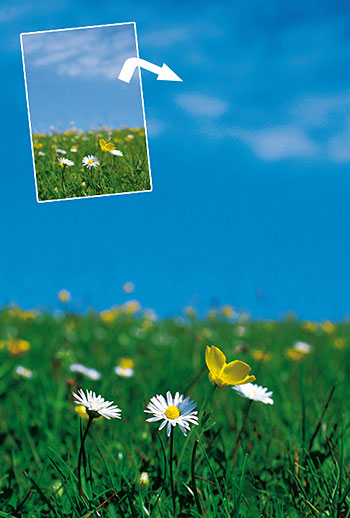 Photoshop Tip - How To Get Straight Lines When Using The Gradient Tool

Enjoy this free photo-editing tip from Photoshop Daily and improve your Photoshop skills — a clever trick that is just the thing for improving skies in landscapes. There are plenty of times when you need to use an accurate gradient across your image. For example, maybe you will want to fake a filter effect by using a coloured gradient on the horizon of a landscape photo. When drawing with a tool like the Gradient tool, it can be quite tricky to draw in a perfectly vertical or horizontal line and this can make your effect look a little off. This means that you will end up with gradients that have a tilted horizon. Hold down the Shift key as you draw with the Gradient tool and this will constrain the cursor to draw a straight horizontal or vertical line for perfect results.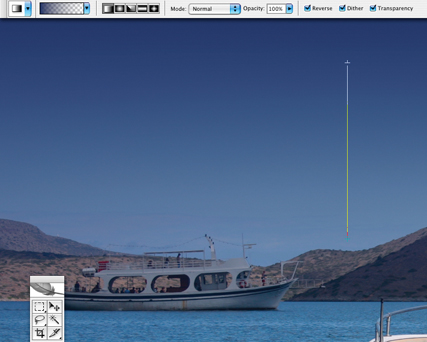 Photoshop Tip - How To Edit Shadows Using The Curves Command

Enjoy this free photo-editing tip from Photoshop Daily and improve your Photoshop skills. When you adjust an RGB image's levels using the Curves dialog box to make the shot lighter or darker, you can inadvertently change the value of the colours in the image as well as its contrast. To limit the changes to just the black pixels, go to Image>Mode>CMYK Color. Instead of only three channels you'll now have access to an extra Black channel, enabling you to tweak the black levels without altering colours.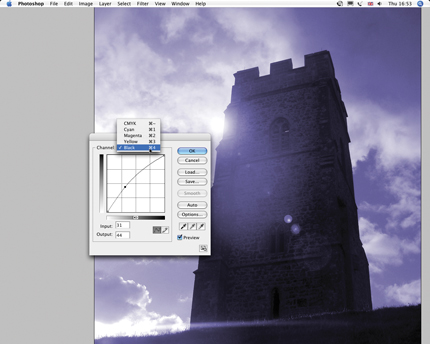 Photoshop CS5 & Photoshop CS5 Extended - Free Trial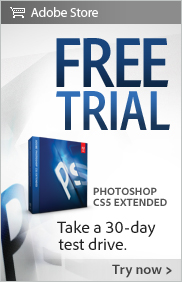 Adobe Photoshop CS5 delivers breakthrough capabilities to help you create images with impact. Refine your images with reengineered photography tools for removing noise, adding grain, and creating high dynamic range (HDR) images.

Get precise results when making complex selections. Remove any image element and see the space fill in almost magically. Paint with naturally textured brushstrokes and realistic color blends. Learn more about Photoshop CS5.

Adobe Photoshop CS5 Extended software helps you create the ultimate images for print, the web, and video. Enjoy all the state-of-the-art editing, compositing, and painting capabilities in industry-standard Photoshop CS5, and experience fast performance thanks to cross-platform 64-bit support.

Also create 3D extrusions for logos, artwork, and motion graphics; edit 3D objects with advanced tools; and create and enhance motion-based content. Learn more about Photoshop CS5 Extended.



Exclusive 15% Discount On Topaz Plugins, Bundles And Upgrades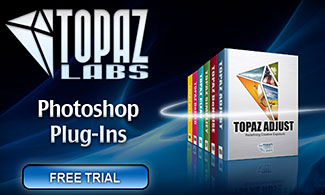 Enter our exclusive discount coupon code PHOTOSHOPSUPPORT during the checkout process at Topaz Labs for an instant 15% discount on any Topaz product, including bundles and upgrades.

Topaz Labs Photoshop plug-ins are specifically designed to expand a photographer's creative toolbox by harnessing powerful image technology developments. Photographers everywhere are now taking advantage of the creative exposure effects, artistic simplification, unique edge manipulation, and top-of-the-line noise reduction offered in Topaz products. The Topaz Photoshop Plugins Bundle is a super powerful Photoshop plugins package that includes the following Topaz products:

Topaz Adjust
Deliver stunning and dynamic images with this uniquely powerful plug-in that features HDR-like abilities and enhances exposure, color and detail.
Topaz InFocus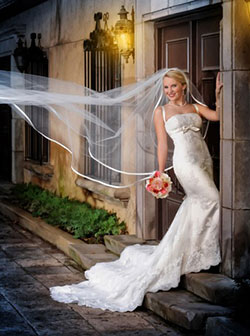 Topaz InFocus uses the latest advancements in image deconvolution technology to restore, refine and sharpen image detail.
Topaz Detail
A three-level detail adjustment plug-in that specializes in micro-contrast enhancements and sharpening with no artifacts.
Topaz ReMask
The fastest and most effective masking and extraction program with one-click mask refining.
Topaz DeNoise
Highest-quality noise reduction plug-in that removes the most noise and color noise while preserving the most image detail.
Topaz Simplify
Provides creative simplification, art effects, and line accentuation for easy one-of-a-kind art.
Topaz Clean
Take control of the detail depth of your images with extensive smoothing, texture control and edge enhancement tools.
Topaz DeJPEG
Drastically improves the quality of web images and other compressed photos.

Learn more about the Topaz Photoshop Plugins Bundle. Download a free trial version.



Exclusive onOne Software 15% Instant Discount Coupon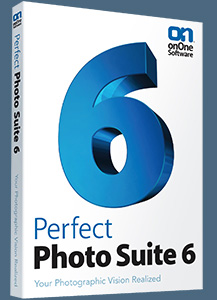 Enter our exclusive discount coupon code - PSSPPT06 - during the checkout process at onOne Software for an instant 15% discount on any onOne product. This includes Genuine Fractals and their amazing Photoshop Plug-In Suite.

OnOne's new Plug-In Suite solves six of the most frequent problems photographers will encounter in Photoshop. This suite has been granted American Photos Magazine's Editor's Choice award for Top Image Editing Software. The Plugin Suite includes:

Genuine Fractals Pro is renowned by both photographers and printers for its finesse at increasing images to more than ten times their original size while maintaining the sharpness and detail you started with. Think of this as the industry standard for image resizing.

Mask Pro is used to remove the tough stuff — such as hair, smoke and glass — while retaining the fine detail. You choose what colors to keep, then paint away what you don't need.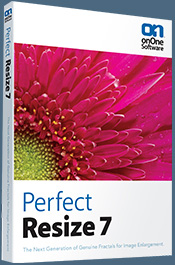 PhotoTools Pro packs hundreds of high-calibre photographic effects into one user-friendly plug-in. It's fast and easy to use. Gives your photos that pro quality look.

PhotoFrame Pro lets you enhance your pictures with hundreds of such design effects, or simply drop your image into a pre-fab layout in Photoshop, Lightroom or Aperture.

FocalPoint helps to control focus and minimize visual noise. Draw the eye to specific points in your images by using selective focus, depth-of-field and vignette effects.

PhotoTune lets you can compare images side-by-side and easily color correct and enhance them. PhotoTune optimizes the dynamic range, color and sharpness of your image without the need to know all the complicated controls in Photoshop like levels and curves.



Nik Software 15% Instant Discount - Exclusive 15% Coupon

Enter our exclusive discount coupon code - NIKPSS - during the checkout process at Nik Software for an instant 15% discount on any Nik Software product. This exclusive discount coupon code can be applied to all the latest Nik Software Photoshop plugins, including Silver Efex Pro, Color Efex Pro, Viveza, Sharpener Pro, and Dfine.

Color Efex Pro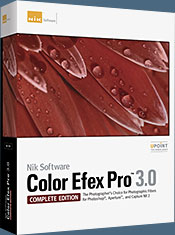 52 photographic filters with over 250 effects for professional quality images. Completely Original. Completely Indispensable.

Nik Software Color Efex Pro filters are the leading photographic filters for digital photography. The award-winning Color Efex Pro filters are widely used by many of today's professional photographers around the world to save time and get professional level results. Whether you choose the Complete Edition, Select Edition, or Standard Edition, you'll get traditional and stylizing filters that offer virtually endless possibilities to enhance and transform images quickly and easily.

Patented U Point technology provides the ultimate control to selectively apply enhancements without the need for any complicated masks, layers or selections. Control color, light and tonality in your images and create unique enhancements with professional results. With 52 filters and over 250 effects found in Color Efex Pro, you can perform high quality retouching, color correction, and endless creative enhancements to your photographs. Download a free Trial version.

Viveza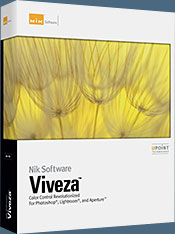 The most powerful tool to selectively control color and light in photographic images without the need for complicated selections or layer masks.

Two of the most important factors in creating great photography are color and light. Mastering the art of selectively correcting or enhancing each of these is now possible for every photographer without the need for complicated masks or selections, or expert-level knowledge of Photoshop. Integrating award-winning U Point technology, Viveza is the most powerful and precise tool available to control light and color in photographic images.

U Point powered Color Control Points, placed directly on colors or objects in an image (such as sky, skin, grass, etc.), reveal easy-to-use controls that photographers can use to quickly adjust brightness, contrast or color in a fraction of the time needed by other tools. With Viveza you'll spend more time shooting photographs and save hours of image editing. Download a free Trial version.

HDR Efex Pro

Experience the power, control, and creative expression of HDR. This all in one toolkit lets you achieve your best HDR images ever, ranging from the realistic to artistic.

HDR Efex Pro is the essential new standard for creating amazingly high quality realistic to artistic HDR images with a revolutionary new all-in-one workflow. HDR Efex Pro includes a vast selection of one-click visual presets for incredibly fast results, advanced tone mapping algorithms, powerful and detailed HDR controls, and patented U Point® technology

Enter our exclusive discount coupon code - NIKPSS - during the checkout process at Nik Software for an instant 15% discount. This exclusive discount coupon code can be applied to all the latest Nik Software Photoshop plugins, including Silver Efex Pro, Color Efex Pro, Viveza, HDR Efex Pro, Sharpener Pro, and Dfine.

Silver Efex Pro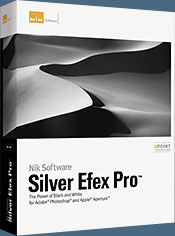 Complete power and control to create professional quality black and white images in one convenient tool.

Silver Efex Pro from Nik Software is the most powerful tool for creating professional quality black and white images from your photographs. For the first time, all the advanced power and control required for professional results have been brought together in one convenient tool.

Featuring Nik Software's patented U Point technology to selectively control the tonality and contrast of the image, Silver Efex Pro includes advanced imaging algorithms to protect against unwanted artifacts, a comprehensive collection of emulated black and white film types, a variable toning selector for adding traditional toning techniques, over 20 one-click preset styles, and a state-of-the-art grain reproduction engine that help produce the highest quality black and white images possible from your color images while providing more freedom to experiment. Download a free Trial version to use Silver Efex Pro.

Enter our exclusive discount coupon code - NIKPSS - during the checkout process at Nik Software for an instant 15% discount. This exclusive discount coupon code can be applied to all the latest Nik Software Photoshop plugins, including Silver Efex Pro, Color Efex Pro, Viveza, Sharpener Pro, and Dfine.



Photoshop Masking Plugin Fluid Mask - Exclusive Instant Discount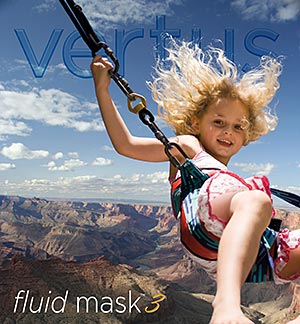 The 4 1/2 out of 5 star review of Fluid Mask at MacWorld begins by saying that this "Photoshop plug-in takes the pain out of extracting backgrounds," and goes on to recommend the latest version, stating that "Fluid Mask is a very effective tool for separating objects from their backgrounds. It offers a variety of useful features for tackling almost any difficult image, from wispy hair to complex foliage. Online video tutorials and live training sessions help ease the learning curve."

Our friends at Vertus, the makers of Fluid Mask Photoshop Plugin, have set up a special exclusive discount for PhotoshopSupport.com. Go to our Fluid Mask page for a special, exclusive discount link.

Fluid Mask is designed for photographers, image editors, graphic designers and all those who take digital image editing seriously. In a streamlined interface and workflow, Fluid Mask instantly shows key edges in the image and provides comprehensive easy to use tools that work with difficult-to-see edges and tricky areas like trees & lattices. Fluid Mask will also preserve all-important edge information for a professional quality cut out. Go to our Fluid Mask page for more info.



Site Grinder Web Design Tool - Exclusive $100 Off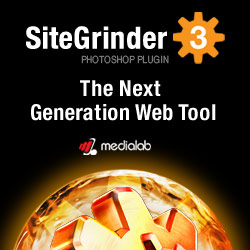 Our partners at Media Lab have given us an exclusive offer — you can purchase Site Grinder for $299, saving you $100 off the regular price. Go to the Media Lab site to find out more about SIte Grinder and this special offer.

There often seems to be a strict division of labor within the world of web design and development. Creative professionals tend to stick to the Photoshop domain, while those well-versed in scripting are left to the task of implementing their work. Indeed, the two realms are quite different from each other, to which any of us even vaguely familiar with either can easily attest.

Essentially, Photoshop is a no-holds-barred design studio, offering the artist a seemingly endless array of creative options. On the other hand, HTML, CSS, Java and the like follow strict rules of engagement, requiring the developer to take any number of esoteric concerns into consideration in order to ensure that designs are properly displayed on the web.

Turn Photoshop Into A Complete Web Design Tool
SiteGrinder seeks to bridge this gap between design and development. Basically, SiteGrinder turns Photoshop into an easy-to-use and fully functional web design tool. With SiteGrinder, designers will now have the freedom to totally let their creativity loose and then, without skipping a beat, transfer their designs to the web. Bringing esthetic concerns together with more practical considerations, SiteGrinder is an amazingly powerful tool that would make a fantastic addition to any web designer's bag of tricks. Mac OS X and Windows versions of the SiteGrinder unlockable demo are available now via download.



Auto FX 15% Off Special Discount Code For Photoshop Plugins - Coupon Code S94525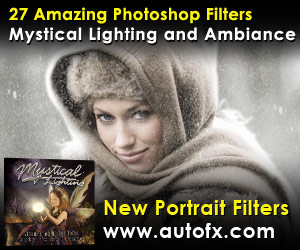 Our friends at Auto FX have given us an exclusive special offer discount coupon code S94525 that will give you an instant 15% discount on any and all of their amazing Photoshop plugins and even their special Photoshop Plugin Bundles.

All you have to do is apply coupon code S94525 during the checkout process and you'll have your amount recalculated to include the discount. Below is an overview of their Photoshop Bundle Deal, which the S94525 coupon code will add another 15% discount to. Enjoy!

The Auto FX Plug-in Suite provides a comprehensive selection of visual effects from the world's premier developer of Adobe Photoshop Plug-ins. This suite of products works with Photoshop CS, CS2, CS3, CS4 and CS5. Auto FX Plug-in Suite includes 165 effect filters and thousands of instant effects to improve your images. Purchased separately, the products in this suite are worth over $1,400. By purchasing the Plug-in Suite for $499 you'll save $900.

Auto FX Plugins - Discount Coupons - Mystical Suite & DreamSuite
Find out more about PhotoGraphwic Edges, DreamSuite 1 & 2, Mystical Lighting, and Mystical Tint.



lynda.com Online Training Library - View Free Video Clips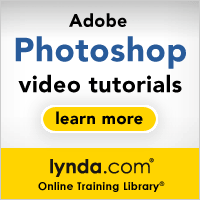 Subscriptions to the lynda.com Online Training Library provide anytime access to tens of thousands of video tutorials covering Photoshop, Illustrator, Dreamweaver, web design, digital imaging, 3D, digital video, animation, and many other topics. View free video clips.

For less than a dollar a day, members have the opportunity to stay current and keep skills sharp, learn innovative and productive techniques, and gain confidence and marketability - all at their own pace. Premium subscriptions include instructors' exercise files so that members can follow along with the exact examples onscreen. Customers learn at their own pace and may stop, rewind, and replay segments as often as necessary. View some free video clips (high resolution).



A Thank You To Our Friends, Partners & Sponsors!



We'd like to thank our friends, partners and sponsors: Adobe, Google, Hostway, Apple, O'Reilly Media, Janita, CreativeBits, Heathrowe, The Photoshop Roadmap, Power Retouche Plugins, Wacom, Vertus Fluid Mask, Template Monster, onOne Software, Brusheezy, Obsidian Dawn, BittBox, Sue Chastain, and Mark Galer.



BANNER PHOTO CREDIT: © Paulo Barcellos